With a focus on mining, construction, minerals processing, contracting, rail lubrication and heavy industries Wear Parts Services can supply from any of the following product ranges: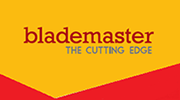 Blademaster cutting edges, end bits and overlays are manufactured to the highest standard. Parts are available for all leading makes of equipment in both traditional carbon steel and in heat treated boron steel, meeting or exceeding the O.E.M's specification and quality controlled to ISO9001 certification. WPS is the exclusive Australian Distributor for Blademaster products. We hold stocks of a wide range of these high quality boron steel components in standard thicknesses as well as heavy duty, hard faced and complete machine kit forms.
Visit their website: www.conmecheng.co.uk
Our range of products and services is continually expanding to meet customer needs.
For more information please contact us.